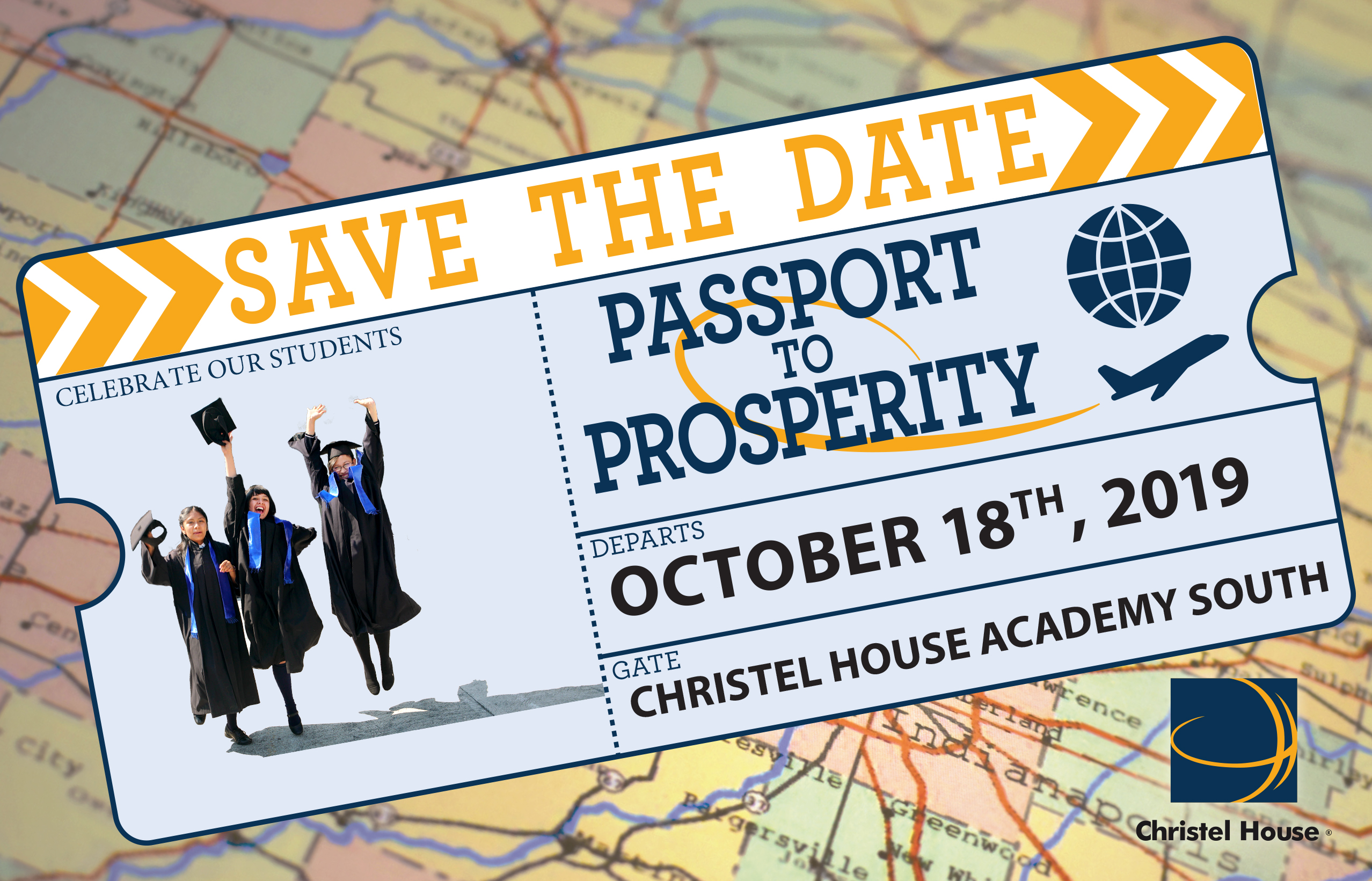 Passport To Prosperity
Date:
Time:
6:00 PM - 9:30 PM
Location:
Christel House Academy South
Indianapolis, IN 46225
Passport to Prosperity will offer guests an interactive and immersive cultural experience highlighting our schools around the world! The Día de los Muertos themed evening will feature a Christel House Mexico graduate sharing their personal journey out of poverty.
Includes international cuisine, entertainment, live and silent auctions.
For questions or sponsorship opportunities, please contact Ashley Harris.

317.735.4126 aharris@christelhouse.org
10 W Market Street, Suite 1990, Indianapolis, IN 46204